Autumn 2
Our Topic this half term is:
Does the moon ever go to sleep?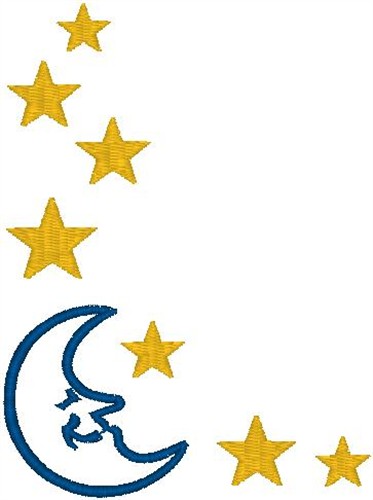 We will be learning about day and night and exploring light and dark.
Parents update: Autumn 2 medium term planning
Finally we would like to thank you for the cards and gifts and wish you a very merry Christmas!!!
See you all in 2017!!!
Christmas Party Day was brilliant!!!
Our cheeky elf Mistletoe had been busy in the night decorating our tables and eating cake!!!
We started the day with an assembly and a special visitor came to see us!!!!
Then we came back to the classroom for party games. We danced, played musical bumps and musical statues and ate LOTS of food!!!! It was great fun!
In the afternoon we had another treat and watched Arthur Christmas!
Freddy Fit came to visit us! We had a fab time - the limbo was great!!! We all worked hard and followed the instructions really well.
This week we had a brilliant time decorating and making Christmas tree decorations for the Christmas tree in Moss Park. We then went into the park to decorate the tree!!!
Mistletoe has been busy hiding candy canes around the classroom!!!
It's been a busy weekend for Mistletoe. He decorated our classroom in toilet paper!!!!
Cheeky Mistletoe has been up to mischief again today!!!
Look what he did!!!
Christmas!
Christmas has well and truly arrived in RSW!!! Everyone is so excited!!! We have been practising really hard for our Christmas play, Whoopsie Daisy Angel. We hope you are looking forward to watching us on

Tuesday 20th December.
Last week we decorated our Christmas tree and our classroom looks really festive.
Have you heard about our visitor?
Mistletoe the elf arrived in our classroom on Monday morning! He has been sent by Father Christmas to see if we are all behaving as we should and to make sure we are on the nice list!!!
We think he is a bit cheeky though! He climbed onto a high shelf to watch us but then managed to get into our Christmas tree and hide a bauble in the corridor!!!
He has also been playing with the apples in our fruit bowls and made a funny face on two of them!!!
What will he do next???
We also had our Christmas dinner which was lovely - we loved pulling the crackers!!!
We have been finding out so much about

Light

and

Dark

using Whatever Next and Peace at Last.
Peace at Last!
Poor Daddy Bear can't go to sleep as Mummy Bear is snoring! He tries to sleep in Baby Bear's room, the living room, the kitchen, the garden and the car but all of them are too noisy for Daddy Bear.
When he eventually falls asleep the alarm clock wakes him up!!!
We have had fun acting out the story, reading to our friends, making Daddy Bear's car and playing in the night scene!!!
Whatever Next!
Baby Bear wants to go to the moon, but Mummy bear tells him he needs a rocket first!
Lots of our learning has been exploring using the book Whatever Next.
We have made rockets, both big and small, ordered bears, wrote about where else Baby Bear may have travelled to and enjoyed the excitement of Baby Bears adventure!
Learning Logs
Your child has brought home their learning log this week!
In it we will set weekly challenges (on a Friday).
Please help your child to complete them and return the log to school by Tuesday,
ready for the next challenge.
Thank you for your continued support
The Reception Team
Guinea pigs
We are very excited!
It's our turn to look after the school guinea pigs.
We are learning how to look after them, what they like to eat and having lots of cuddles.
Happy Diwali!
We have had a fantastic first two days back in school. We have been celebrating Diwali with Rangoli patterns, making Diwali cards and dancing! This afternoon we have been making Divas! You can watch our dancing

here

!
Our First PE Lesson!
On Monday we had our first PE lesson with Mr Jordan, our PE coach. We had great fun, playing games and learning new skills!